Elora en Plein Air Festival
May 17, 2018

-

May 20, 2018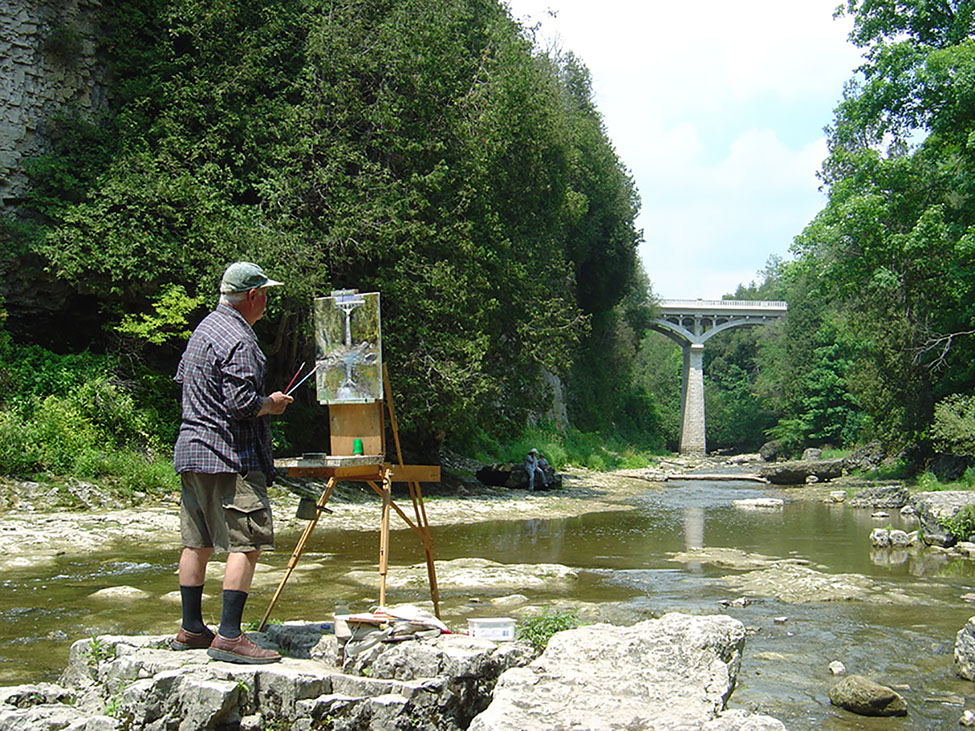 This is the 3rd year of the Elora en Plein Air Festival. We invite artists to our beautiful Township to come and paint the towns of Elora and Fergus and the surrounding countryside. This is an 'open' competition for artists.
Capture the charming heritage buildings, historic neighbourhoods, dramatic river and gorge vistas and the rolling hillsides and picturesque farms of our uniquely beautiful region.
Our 4 day festival culminates in a show and sale of works. This is an open show of paintings produced during the festival.
JUDGING:
Each year, we invite a respected judge to view the works.
AWARDS:
There are more than $2600 in cash and product awards, including 1st, 2nd and 3rd place awards of $1000, $500 and $300. There is also a $200 People's Choice award, a $200 Artists' Choice award and multiple 'category' awards and opportunities for artists.
As well, artists will receive a participant package and area information at check-in.